About us
Who Are We?
We are experts in Gardening and Lawn care.
Trained technicians and mystery shoppers, as a collective group of content writers, we bring you the best in lawn care.
Our review aim to help in your purchasing decision for a new lawn mower.
Why Trust Us?
We spend hours of research into every product in that category to ensure we bring you the most reliable options.
We make a small commission on the purchases you make via our links, this helps keep the site running and pays for the staff and overheads. We do not accept money or free products from manufacturers, so that we are able to give an unbiased opinion.
Meet The Team Behind TheBestMowers.co.uk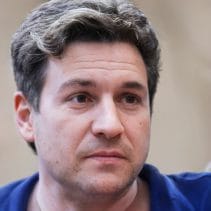 Daniel Letton
Daniel joined us in 2018 as a Mystery Shopper. With a background spanning over 25 years in gardening tools, focussing mostly on lawn care equipment, Daniel is in a great position to give our content a once over to see that it is accurate as well as being helpful to our readers.
---
Sophie Brook
Sophie is a social media and search optimised Wizardess (yes that is now officially a word because I said so!). With over 7 years in Social Media and 5 in search engineering, Sophie came on board with a view to help TheBestMowers.co.uk grow to the next level!
---
Juan Lopez
Juan is our Junior SEO/Content Assistant. With a degree in Computer Engineering, Juan loves and is intrigued by the world of online communication. Juan also loves gardening, with his own grow of chilis (they are super hot!!!) - Juan has entered and won several chili growing contests! Gardening is natural to him!
Get In Touch
If you want to speak to us, please feel free to get in touch using our contact form. We would love to hear from you!