Does a Landlord Provide a Lawnmower For The Tenant?
It can be frustrating as a tenant or as a landlord to keep up with garden maintenance, and for people who are short term renting, they may not want to invest in a mower, so the question is, should a landlord have to provide one?
Well, after doing our best research, there is no clear answer to whether a landlord should or should not provide a lawnmower due to liability issues if the equipment will get broken. However, some landlords may give a lawnmower for long term rentals who agree to upkeep the garden. 
So we can understand both sides of the matter, we have put together a short informative guide below that will explain why landlords should or should not provide a lawnmower, garden maintenance tips and other solutions for landlords if they want to keep their garden maintained.
Why It's Important To Keep Your Rentals Garden Nice
Lawncare is very important for any house, especially if yours is a rental. Providing a lawnmower could potentially encourage your tenants to care for the garden, but you should understand you would have to buy the lawnmower and replace it if it gets broken.
We have listed out some reasons you need to ensure garden maintenance is happening on a property below.
Your property has a higher chance of being rented - Properties with nice gardens will always have a higher chance of being rented than places without a garden.
Appeals to families - A rental with a well-maintained garden will be better for families as the kids can be outside.
Makes the house more attractive.
People will pay extra for the house - Houses with nice gardens can have the price raised and people will be willing to pay for this addition.
Avoids future work - Keep your rental garden maintained allows you to avoid trying to maintain a jungle a couple of years down the line!
Tenants & Landlords Garden Responsibilities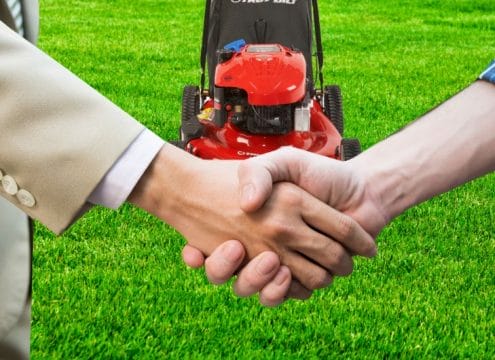 It can be hard to figure out who has which responsibilities for maintaining a rentals garden, surely it should be the landlord as it is his property? Or surely it should be the tenant as they are renting?
We have listed out some basic responsibilities that the tenant and landlord should share below for upkeeping a properties garden.
Tenant
To mow the lawn.
Get rid of weeds.
Cut hedges and prune bushes.
Landlord
Trim and maintain very tall hedges.
Prune trees.
Repair any walls or patio decking.
Should a Landlord Give Me a Lawnmower?
From a tenants point of view, you may argue that if the landlord wants you to upkeep the garden, they should provide you with a mower, and while this point can be understood, it is hard for landlords to do this as there is a liability that the equipment can be broken or not used properly.
Most of the time, a landlord who will provide a lawnmower for you to maintain the garden will have some kind of tenancy agreement which will state you have to upkeep the garden, thus providing you with the tools.
Generally, however, the tenant should have a lawnmower to upkeep the grass, especially if they are a long term rental.
Pros & Cons Of Providing a Lawnmower To Your Tenant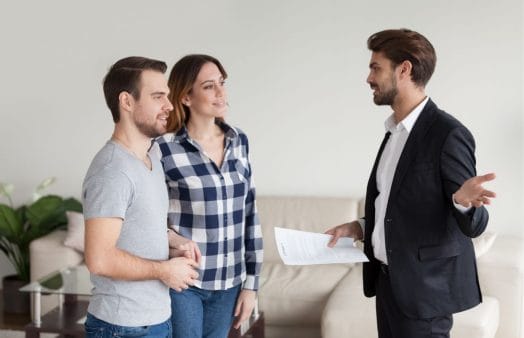 If you are considering leaving a lawnmower to your tenant, then you need to consider all the pros and cons of doing so, also never expect your tenant to upkeep the garden unless you state so in your tenancy agreement.
We have listed out the advantages disadvantages below to leaving a lawnmower for the tenant.
Advantages
Saves the tenant money.
Encourages them to maintain the lawn.
No excuses for not cutting the grass.
Keeps the property looking good.
Disadvantages
They can break the machine.
The tenant may argue the mower is not good enough.
You will still have to state it as a requirement in the agreement.
Costs the landlord.
Alternative Solutions To Keep a Well-Maintained Garden
Luckily, there are many other ways as a landlord that you can try and keep your garden maintained if you don't want to risk providing a mower.
We have listed out some of the ways to protect your garden on your property below.
Put It In The Tenancy Agreement
To avoid all disputes about the garden on your property, you should make it clear in the agreement what you do and what you don't want the tenant to do, for example, digging up the garden to install a deck might not be what you want someone to do.
However, if you want to grass to be cut and weeds to be picked, make sure to specify this to avoid any disagreements.
Offer a Rent Discount
If your tenants are willing to do all the gardening on the property then offering a rent discount is often appreciated as this benefits both the tenant and the landlord in the long run. This will also encourage the tenant to keep up with the gardening if they know that it's beneficial for them.
Make Your Garden Low Maintenance
Sometimes, stripping your properties garden back to basics is the best way to keep it in good condition. Try adding weed control or using fake turf instead of grass, low-growing plants and hedges are also great additions for a low-maintenance garden.
Help With Short Term Rentals
Short-term rentals will be much less likely to do garden maintenance, so in this case, it will likely be up to the landlord to maintain the garden for the short rental period.
Provide a Gardener
One way to take the hassle off the tenants and keep the landlord happy is by getting a gardener for the house, this can prove cost-effective if you are a landlord that has multiple properties and you can also keep your property looking how it should be.
Reach An Agreement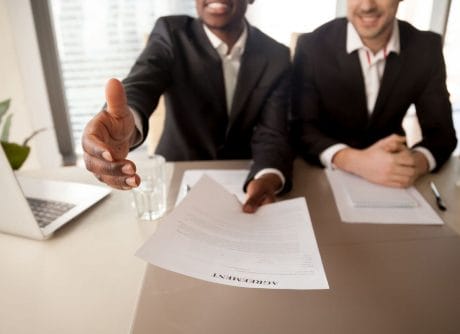 Maybe your tenants will be willing to do some garden tasks but not others or they might only want to perform garden maintenance if they are provided equipment. At the end of the day, in this case, it is best to be clear in a contract about what everyone's wants to avoid disputes about the garden.
Frequently Asked Questions About If a Landlord Should Provide a Lawnmower
If something breaks on the lawnmower provided by the landlord, should the tenant pay? 
No, the tenant should only pay if it is their fault that the lawnmower has broken, for example, if they used it incorrectly or they were not performing the required maintenance.
Who should pay for a gardener, the landlord or the tenant?
If it is agreed that a gardener should be used to maintain the property it is up to the landlord to pay for this.
Is the landlord allowed to inspect the garden?
Yes, the landlord can perform inspections on the garden to see if the tenant is taking care of it.
Last Words
Overall, the landlord is not obliged to give the tenant a lawnmower to take care of the property but may do if they wish.
The tenant should always care for the garden by doing low-maintenance tasks such as cutting the lawn or weeding, however, it is up to the landlord whether they will give tools or hire a gardener to perform these tasks so as it's achieved how they want.