Many people have a garden. Whether or not they like gardening is a different story. Some people simply don't have the time, other people probably just prefer to do something else. I love my little garden, living in London often means that not only do we not have the time, but we don't have the space either.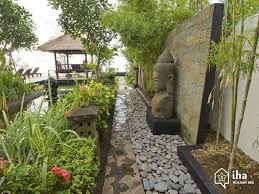 However it is undeniably a lovely feeling to be able to sit in your garden with friends, or look out at something pleasant when you look outside. So, maybe we can come up with some low maintenance ways to make your outside space work for you, and not the other way round!
One of the biggest time consumers in gardening is the lawn. Of course, the easiest way to get round this problem would to get rid of it all together, which is perfectly fine! Lawns need almost weekly cutting and a lot of maintenance. If you do want to keep the lawn make sure to have it in a neat rectangular shape. Any kind of irregular shape is going to take you twice as long when it comes to mowing it and keeping it in shape. In a small garden, paving, gravel or decking can look just as nice as grass!

I would also recommend doing a bit of research into what plants are high maintenance, and which ones can just be left alone completely. Get rid of the ones that are going to require a lot of upkeep, and swap them in for something more hardy, and that will stay alive by itself, all year round!
If you do have plants, its pretty likely that they're going to need watering from time to time. If you don't have a tap outside, I would recommend trying to put one out there. Its going to save you loads of time and effort in the long run.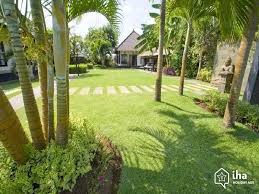 Lets talk a bit more about the perfect plants to ensure that you can have an easy-to-keep, lovely-to-look-at garden.
Avoid annuals and tender plants, so no vegetables, no seed sowing and no bedding plants, steer clear of things that need staking, like delphiniums. There are also plants that attract slugs and creepy crawlies. Try and avoid those too!
Climbers look lovely, and can frame empty garden walls very nicely. But they can be pretty hard work. They are either self clinging, like ivy, which are really hardy and grow very quickly,  meaning they will grow out of control and over run your garden. Too much creeping ivy can make a garden look quite dark. On the other hand, climbers will need tying in constantly, and this can be a lot of work.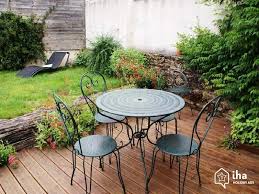 The best kinds of plants to go for would be evergreen, like lavender, holly and euonymus. Lavender has lovely purple flowers, that can add a delicate splash of colour to your garden, and requires minimal work. For seasonal colour you can put in planters with flowering plants in and use them as you would cut flowers in the house. Ready planted pots are your best friend here, you can just bring them straight home from the store and pop them where you fancy and you're good to go! You can also get some gorgeous big tropical looking palms and big luscious leafy plants, so head to the outdoor section of the garden centre, and don't be afraid to ask for advice!




Another low maintenance idea if you want to keep the garden bright and colourful, without the hard work of lawn mowing, would be to install fake grass. Its pretty reasonably priced and you can easily install it your self if you follow the instructions from a manufacturer. Artificial grass looks pretty smart and feels nice too, so you can still lay down and do a spot to sunbathing in the summer months! I personally don't like artificial grass or plants, but each to their own! It could be a good solution for you especially if you have a rooftop garden or somewhere that doesn't easily allow to put down real grass.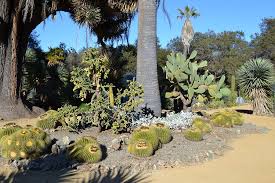 At the moment i'm really loving the accessories in my garden. Some agricultural supplies such as a trough or feeders used as planters are adding a really nice modern and architectural feel to my garden. I think if you start treating your garden as another room, and decorate it as if it were inside, then your ideas will start to flow. Avoid painting as this will need to be done again and again as it is weathered by the elements. I also recently put in a gorgeous garden shelving unit outside and it is a lovely place to keep gardening tools, decorative items, and more little plant pots on.
For me the main feature of my little garden space is the seating area, with a lovely little dining table and chairs the focal point of the garden is really the social part. Try decorating with a waterproof rug, scatter cushions and lamps. Theres nothing better than being able to have people round and invite them to sit in the garden, for food and drink and long evenings of laughing and chatting!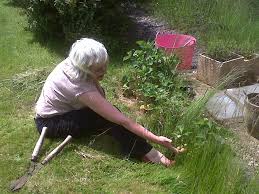 For me the most satisfying part of having a lovely low maintenance garden is to just kick off my shoes and relax! In style… There are some amazing ways to achieve this, with something like a daybed, swing seats, or hanging pods, to add a bit of luxury and a lot of comfort!
My garden for me is a huge source of pleasure, and with these easy tips and tricks, having a lovely garden space doesn't have to be a burden. Although there are many mistakes you can make with a garden, the biggest one of all would be not doing anything with your garden space. A couple of trips to the garden centre and a little bit of research can really transform your garden. Meaning you'll be able to enjoy your garden, and with the low maintenance way, have loads more time to enjoy it aswell!